Fully booked!
This retreat is no longer available. Due to high demand I am currently considering organizing an additional retreat August 8-15, 2023. If you're interested, please get in touch to let me know!
I'm interested!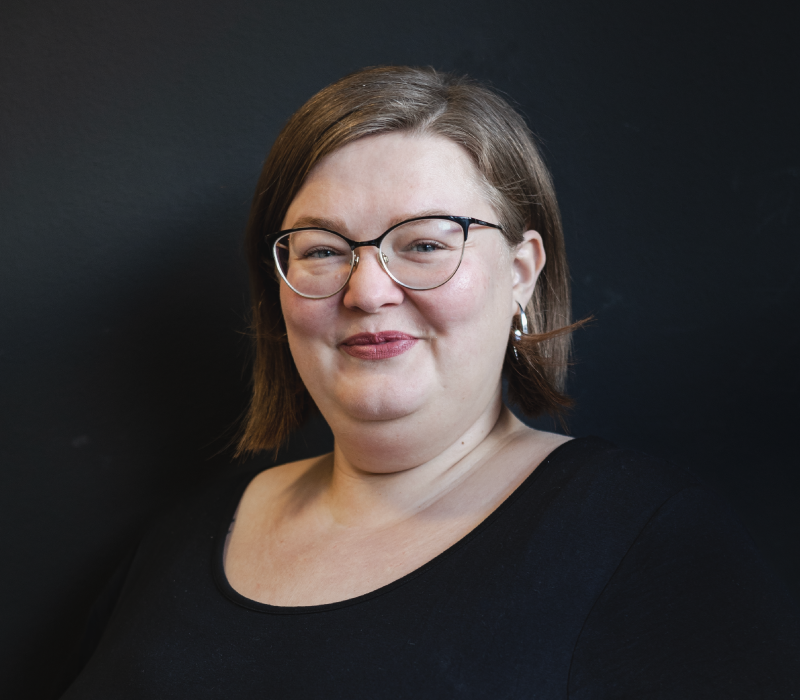 Step into the Oasis of Self-Discovery
For seven days, July 20-27, 2023, join me in the serene embrace of the Carpathian mountains in Predeal, Romania.
This transformative retreat is designed to crack open the hardened shell of your past and rekindle the zest for life within you, much like an acorn sprouting into a mighty oak tree.
Start my Transformation
This Retreat is Perfect For You, If...
You're Ready to Dive Into in Your Personal Growth:
You understand the value of harvesting golden nuggets from within to be transformed into an actionable plan that you can continue following after leaving the retreat.
You Crave Dedicated Time for Self-Reflection:
You know you've been too busy to care for yourself, yet now you recognize the need to give yourself a time out.
You're prepared to commit to this one-week journey of transformation.
You're Open to New Experiences and Cultures:
Traveling to another country feels exciting and adventurous to you.
You're keen to experience a different culture, language, and environment, and you see the journey to Romania as an opportunity to further expand your horizons and your overall growth experience.
You're Open to Sharing and Connecting with Like-Minded Individuals:
You appreciate the value of shared experiences and are comfortable with connecting to a supportive and understanding group.
You also cherish the idea of resting and recharging in luxurious accommodations.
You Believe in the Power of Intensive, Focused Work:
You trust that a week of focused, dedicated personal work can lead to breakthroughs and meaningful change.
You're open to new methods and approaches of personal growth and transformation.
You're Ready to Step Outside Your Comfort Zone:
You're excited about the prospect of trying something new and are ready to embrace the unknown.
You know that expanding your comfort zone is often the first step to meaningful change.
You May Not Be Ready for This Retreat If…
You're not open to self-exploration or personal development.
You're looking for a typical tourist experience or a mainstream vacation.
You're resistant to trying new experiences or cultural immersion.
You don't feel called to group activities and community interactions.
You're unable or unwilling to partly disconnect from technology during the retreat.
You're not comfortable with introspective practices like meditation, journaling, or group discussions.
You're looking for a purely spiritual experience.
Experience the Power of Personal Development
Over 15 years of working with clients, I've noticed recurring desires for intensive, focused therapy - a "healing bubble," if you will.
Inspired by these insights, I've crafted a retreat that brings together insights from psychology and high-performance coaching to deliver profound, long-lasting results.
I'll guide you as we go deeper into your psyche, uncover internal blockages and empower your Healthy Self with tools for sustainable change and nervous system rebalancing.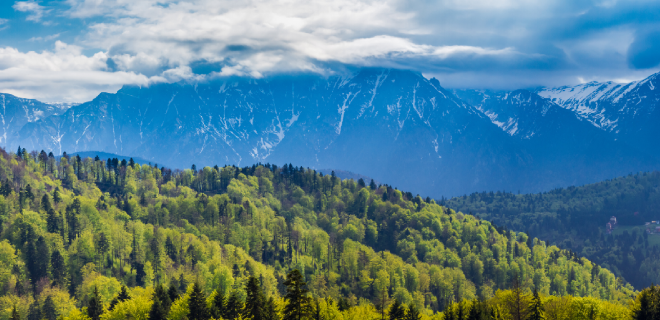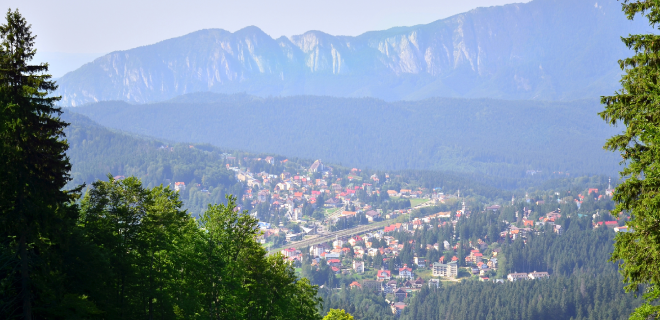 What to expect:
You deserve not just to survive, but to thrive, living a life aligned with your core values.
In this retreat, you'll be introduced to a select group of like-minded individuals, promoting healthy connections to aid your transformative journey.
The setting is an exclusive, luxurious sanctuary nestled in the Carpathian mountains in Predeal, Romania.
Throughout the retreat, you'll participate in a variety of activities designed to foster self-connection and clarity:
Yoga to gently awaken your body,
Personal development exploratory and insightful group workshops,
A supportive group to aid you in your healing process.
Where it takes place:
The luxurious private villa in Predeal is located at the edge of a national landmark forest, offering an intimate, comfortable setting for group work and personal reflection, complete with modern amenities.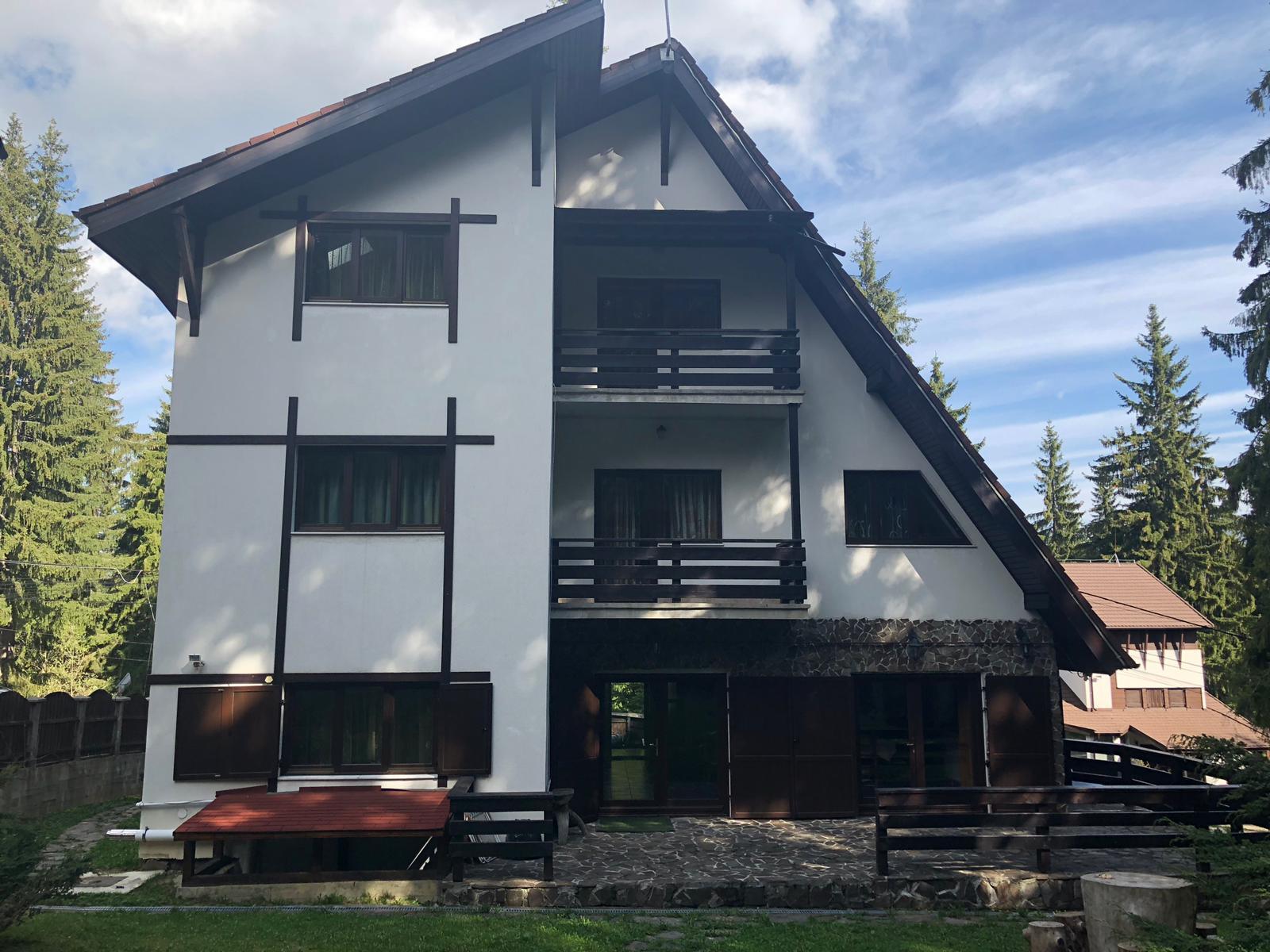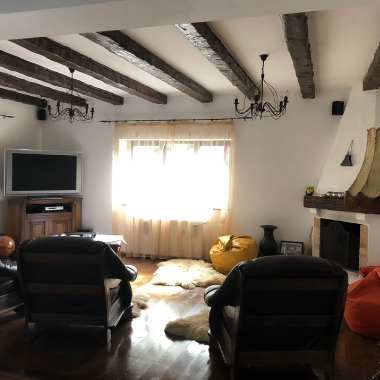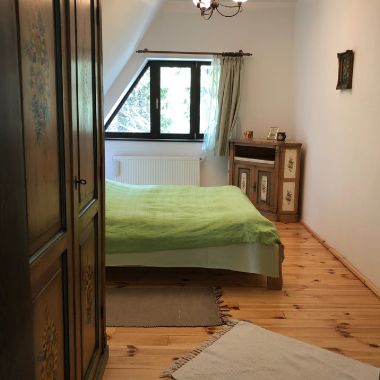 Additional Activities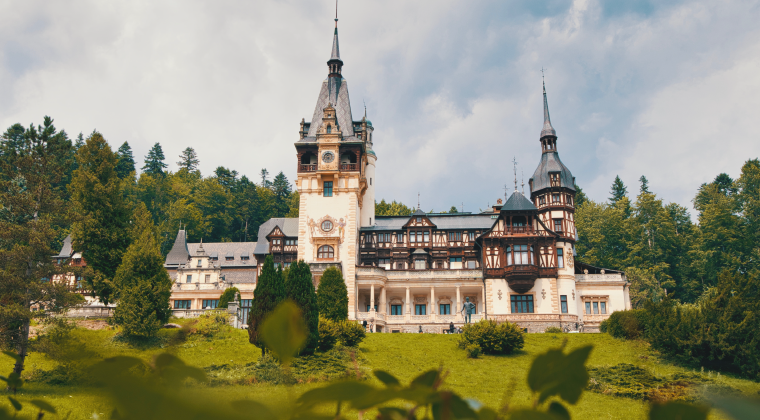 Discover Sinaia's Royal Elegance
Journey into Romania's storied past with a visit to Sinaia, a jewel of the Carpathian Mountains.
This historical resort town, named after the sacred mountain monastery that lies at its heart, is home to the iconic Peles Castle.
Once a royal residence, this architectural marvel provides a fascinating glimpse into the life and times of Romania's Royal family.
Surrounded by lush forests and mountain views, Sinaia offers an exquisite blend of natural beauty and cultural heritage.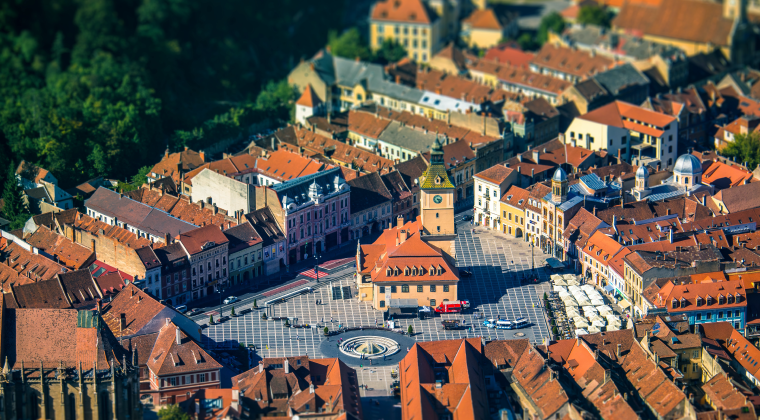 Experience Medieval Charm in Brasov
Immerse yourself in the charm of Brasov, a stunning medieval city nestled in the heart of Transylvania.
Known for its well-preserved Saxon architecture and its old town fortified with city walls, Brasov offers an authentic journey back in time.
As you stroll the cobbled streets, you'll discover colorful baroque buildings, the towering Gothic-style Black Church, and bustling squares alive with local culture.
This vibrant city is a testament to the rich tapestry of Romanian history and a true visual delight for any explorer.
Retreat Program
Day 1
Arrival
You get picked up from the airport, arrive at our sanctuary, and enjoy a festive welcome dinner celebrating your commitment to prioritizing yourself, followed by a brief tour of the premises.
Day 2
First Full Day
Wake up to a Yoga session or exercise routine with our movement specialist.
Energize yourself with a nutritious breakfast before engaging in our first workshop. An afternoon workshop will follow after lunch.
Day 3 & 5
Workshop Days
Similar to the first full day, we will start with an invigorating exercise routine or Yoga flow, followed by enlightening morning and afternoon workshops.
Lunch and dinner will introduce you to more Romanian culinary delights, with the evening concluding around a comforting campfire.
Day 4 & 6:
Cultural Exploration Days
Take a break from the workshops to explore the rich Romanian culture and history.
These are days to rest, recharge, have fun, and shop for keepsakes.
Delicious meals will be provided at local restaurants.
Day 7:
Closing Day
Join the last morning workshop, and then participate in a heartfelt closing ceremony in the afternoon.
Celebrate our journey's successful completion with a festive farewell dinner.
Day 8:
Departure
We'll share breakfast, exchange our goodbyes, and head for the airport, carrying with us all the transformative experiences and lessons from this enriching retreat.
Begin My Journey
Here's What Past Clients Said About Working Together
"Adina is a competent specialist who has proficient knowledge and experience both psychologically and in the field of coaching.
I enjoyed working with her as she is highly understanding and accessible."
"As a workshop facilitator with 100% energy and tremendous enthusiasm, Adina has this magical power to motivate and encourage individuals to maximize their potential and inspire them to make the impossible possible."
"I can state with confidence that what Adina has done can only be described as not only professional but also extremely satisfying, exceptionally interesting and most importantly worth recommending."
"Adina helped me to realize my talents and competencies and to find a way how to apply them to achieve what I want. I would certainly recommend Adina to people who are searching for guidance in various situations. Being an expat herself, she understands very well the challenges a foreigner goes through."
"Adina is a very warm and soothing therapist, unlike any other classic psychologist I met, because she is not the 'silent-poker-face-therapist' we see in movies.
She asks the most interesting questions and is not afraid to share her experience with her clients. She always made my sessions feel safe, no matter how difficult the conversation got. I owe her my sanity!"
Your Contribution to Your Transformation
This retreat, taking place on July 20th-27th 2023, is an exclusive offer with only five spots available.
The group is intentionally kept small so that you can experience growth in a safe group and receive all the individual attention you need during your process.
The options include 3 places in a private room with a queen-size bed and private bathroom (€ 2,299) or 2 places in a shared room with a fellow retreat participant (€ 1,936).
What's included:
3 healthy traditional, locally sourced meals a day;
2 snack and coffee breaks a day,
6 personal development workshops,
… and delightful surprises along the way!
What's not included:
Flight tickets & travel insurance
Personal items, clothing & shoes
Assistance is available should you need help with your travel arrangements!
FAQ
The retreat is designed to include a variety of workshops focused on personal development and growth.
These workshops will facilitate self-discovery and alignment of actions with core values to offer practical tools for making yourself a priority.
The specific content will be tailored to meet the needs of the group and facilitate an immersive, transformational journey.
We will be staying in a beautiful, private villa situated on the edge of the forest in Predeal, Romania.
This luxury accommodation provides comfortable rooms, modern amenities, and plenty of space for group activities and individual reflection.
Three rooms offer queen-sized beds with private bathrooms, and one room is a shared space with two twin beds and a shared bathroom.
Yes, all meals are included in the price of the retreat.
This includes a healthy, delicious breakfast buffet every morning, as well as lunch, dinner, and coffee breaks.
The food will be nourishing, carefully prepared, and suitable for a wide range of dietary preferences.
Your spot can be secured with a non-refundable down-payment of 500€ by June 20th, 2023.
After that, an invoice for the entire fee will be issued, with two equal instalments due by July 5th and July 19th, respectively.
Absolutely!
Anyone who wishes to engage in personal growth, connect with their core values, and prioritize themselves is more than welcome.
If you have specific concerns about this, I encourage you to reach out to me directly.
Packing for a retreat should focus on comfort and personal needs.
Bring clothing suitable for both indoor workshops and outdoor activities in the mountainous terrain, including good walking shoes, layers and a lightweight rain jacket, plus sunscreen!
Don't forget personal care items and any medication you need.
Further details about what to bring will be sent out closer to the retreat date. However, rest assured that the villa provides all the necessary amenities for your comfort during your stay.
Meet Your Retreat Guide: Adina Petre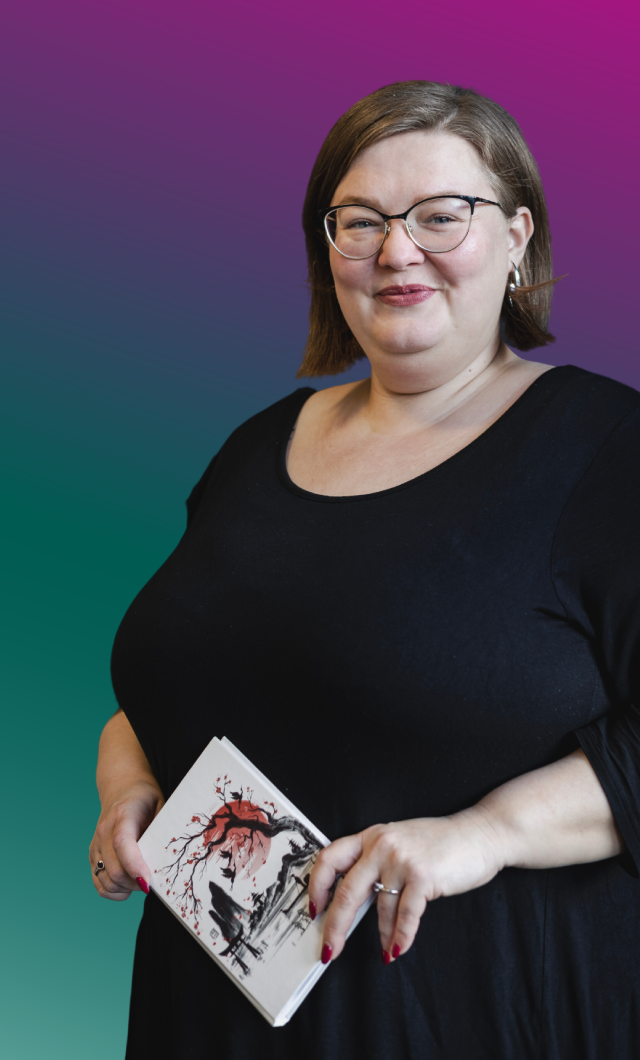 Adina Petre, a multifaceted expert in Psychology and Cultural Anthropology, is the dedicated guide for this transformative retreat.
She combines her extensive educational background, featuring a Master's degree in Clinical Psychology, with a deep understanding of arts, culture, and social sciences.
This unique blend of knowledge allows her to offer a comprehensive approach to personal growth and healing.
Her expertise extends beyond conventional counseling. Adina has received a double certification in high-performance coaching and several international ones in trauma therapy in, both in group and individual settings.
This personalized approach fosters profound personal transformation, equipping individuals with the tools to facilitate long-lasting change.
In addition to her counseling expertise, Adina has made significant contributions to the entrepreneurial world.
She has delivered numerous workshops and trainings and has been an influential figure in the vibrant Dutch startup scene. Her volunteering efforts include coaching teams for the Dutch National Competitions and contributing as a speaker coach to the organization of TEDx Maastricht.
Join Adina on this transformative retreat!
Embrace the opportunity to work with a guide who is not only an expert in her field, but also genuinely passionate about fostering growth and transformation in others.
Adina is here to help you make yourself a priority, guiding you through a journey of self-discovery and deep healing in the stunning backdrop of Predeal, Romania.
Book your retreat spot
Secure your place by paying the non-refundable reservation fee of 500€ before June 20th, 2023.
Following this, you'll receive an invoice for the full fee, with the remaining amount split into two equal installments due on July 5th and July 19th.
I want in!
Connect with me
If you have any further inquiries or need more information about this transformative retreat, I invite you to get in touch!
To ensure a swift and convenient response, feel free to fill out the contact form below. I also encourage you to follow my journey on social media, where I regularly share insights and updates.
I look forward to embarking on this journey with you!