Trauma Fundamentals
Trauma Fundamentals is a six weekends modular course, spread throughout 2023, where participants meet in person in Maastricht, to learn the basics of trauma and gain practical skills for working with people who might have trauma in their history.
To enhance the learning experience and give ample opportunity for discussions that facilitate learning, the group is of maximum 10 people. This course is a deep dive into the works of leading trauma experts and their most important theories, curated and distilled for you into the most comprehensive education currently available in Europe, enhanced with practical knowledge from over a decade of experience in working with people.
About this course
Who is it for?
People who either work or want to work in services and professions which are connected to healthcare and wellbeing. Think psychologists, coaches, social workers, midwives, birth and death doulas, physiotherapists, massage therapists, martial arts, yoga and fitness instructors, nutrition and dietician specialists, nurses, medical professionals, alternative practitioners. Anyone who wants to further develop their skills and knowledge base by enhancing it with trauma education.
Why do I need this?
Because trauma is the most pervasive yet unaddressed issue of our society, and when people have trauma in their personal history, it impacts their health, their relationships, and the way they function on a daily basis.
Because you want to contribute to creating a more inclusive society, in which by having basic understanding on trauma you can offer services which are better tailored to serve the needs of your clients.
Because you are not afraid to break the stigma and you wish to have a competitive advantage in your industry, in which you orient your services to be delivered with a holistic mindset.
Last spots available - Sign up now!
Who is providing this education?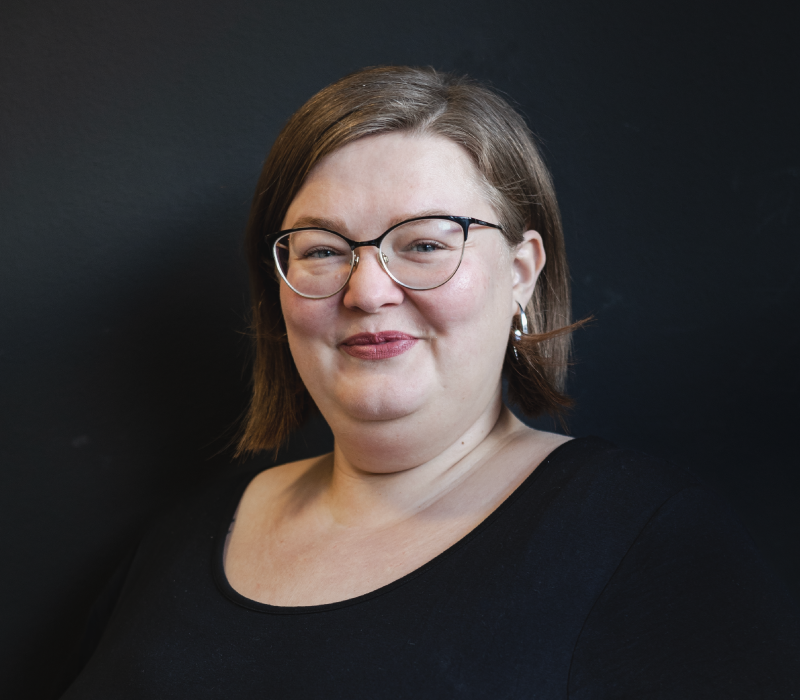 Adina Petre is a Clinical Psychologist and High Performance Coach, with a decade of continuous education and specialisation in Trauma Therapy. In her private practice she has been working with people both in person and online, for the past 13 years since she immigrated to the Netherlands from her native Romania.
For the past decade, she has studied trauma and attained her first trauma certification from the Institute of Studying and Treating Trauma from Bucharest, Romania. A second, more in depth study followed with the Association for Promoting Healthy Autonomy in Munich, Germany - which was organised by the Institute for Trauma Work in Oslo, Norway. A third study followed with the Institute for Healthy Autonomy in London, UK, and a fourth online study with Dr. Gabor Mate followed.
Currently, Adina is part of ongoing supervision groups with professionals from all over the world, constantly attending conferences, congresses and retreats that have an emphasis on trauma recovery.
Course dates and content:
After this module, you will have a basic knowledge and understanding of the human psyche, what resonance is, how psychological trauma impacts the development and daily functionality, and the trans-generational aspect which allows for trauma to proliferate. Throughout this module, you will also have the chance to work on your own transgenerational trauma.
During this module, you will gain deeper understanding into how it is possible for trauma to impact people so profoundly and why, you will learn to identify what the victim-perpetrator is and learn to recognize when it happens in your life. You will also learn the concept of a trauma biography, and have the opportunity to work on your own biography.
In this module, you will gain a deeper understanding on how psychological trauma shapes people's identities, and learn about survival strategies and coping mechanisms which create the loop that keeps people stuck in survival mode. You will also learn about how to exit the vicious circle of being stuck, and what the road to healthy autonomy is.
During this module, you will gain in depth knowledge about how human psychology has an echo into the health of the human body, but also how trauma healing can help improve the recovery potential of physical ailments. Throughout this module we will also look at lifestyle practices and changes that can further support healing and recovery.
In this module we will deep dive into the latest developments in the field and learn about different schools of thought addressing trauma recovery, and the techniques each of them proposes and why. You will also get to test different techniques working in a group setting.
In this last module, the focus will be on learning the fundamentals of how to facilitate a trauma recovery process for other people. In a learning by doing manner of working, assisted by me as a supervisor, you will get to facilitate a process and receive feedback that will help you experience if this is a potential avenue for you to further develop as a professional.
How do I sign up?
How do I sign up?
Get in touch with me about your interest to participate in this course. We will then have a short video call to make sure we are a good fit for each other, where I'd be happy to answer all your questions regarding this course.

What is your investment?
The total time investment of this entire programme is dependent on your goals in regards to the depth of knowledge you wish to attain. There is a recommended literature list, but none of it is compulsory, and you can decide for yourself your reading pace. I recommend investing at least 15 hours per each module / theme, if you want to deepen your trauma knowledge.
Each module takes place in person, in Maastricht, and asks for a time commitment of 20 hours, including the coffee and lunch breaks. All modules are asking for your full commitment, and attendance is compulsory for receiving the participation certificate listing all modules and themes of your education at the end.
The total financial value of this education course is calculated at 4.800€. However, given the fact that you are the first generation that will sign up for it, it is now available for 2.500€. This price reduction comes with the understanding that after every module you will fill out an extensive feedback form that will help further perfect this course.
This pricing includes, of course, the presentations and transcripts of each lecture, the recommended literature list, the practical work that you get to do on your own trauma, the location costs and the coffee breaks.
After each module, you will receive a presentation and a transcript containing all theoretical information that was discussed, and the feedback form. At the end of the year, you will receive a certificate attesting your participation and the learning attained during each module.
For the foreseeable future, all modules will take place close to the city centre in Maastricht, at the offices of Insights, Adina's company.
Payment plans and possibilities:
Full amount upon registration - 18th of February - you receive a discount of 200€.
Two instalments of 1250€ each, payable - one upon registration - 18th of February, second one by the 31st of July.
Four instalments of 625€ each, payable - one upon registration - 18th of February, second one by the 30th of April, third one by the 30th of June, fourth one by the 30th of September.
Sign up now